So you're looking to make your vision a reality? You came to the right place. You are a few steps away from getting your custom design made by one of our super talented studio designers. 
This product is FREE to submit. Please follow all steps below and complete checkout. One of our team members will contact you within 24 business hours to discuss your project and provide a quote. Our team of expert graphic designers will create a custom car wrap design for YOU.
Please complete the following:
Add a detailed description of what you would like us to custom design for you.
Add a few reference photos to help us gauge your aesthetic (Drawing, Google search, etc.)
Let us know what surface you are applying your graphic to - Wall, Car, Truck, Hood, Surfboard Ext. (If applying to a vehicle please specify year, make, model, and include a photo).
Add item to cart and complete the FREE checkout.
Share
View full details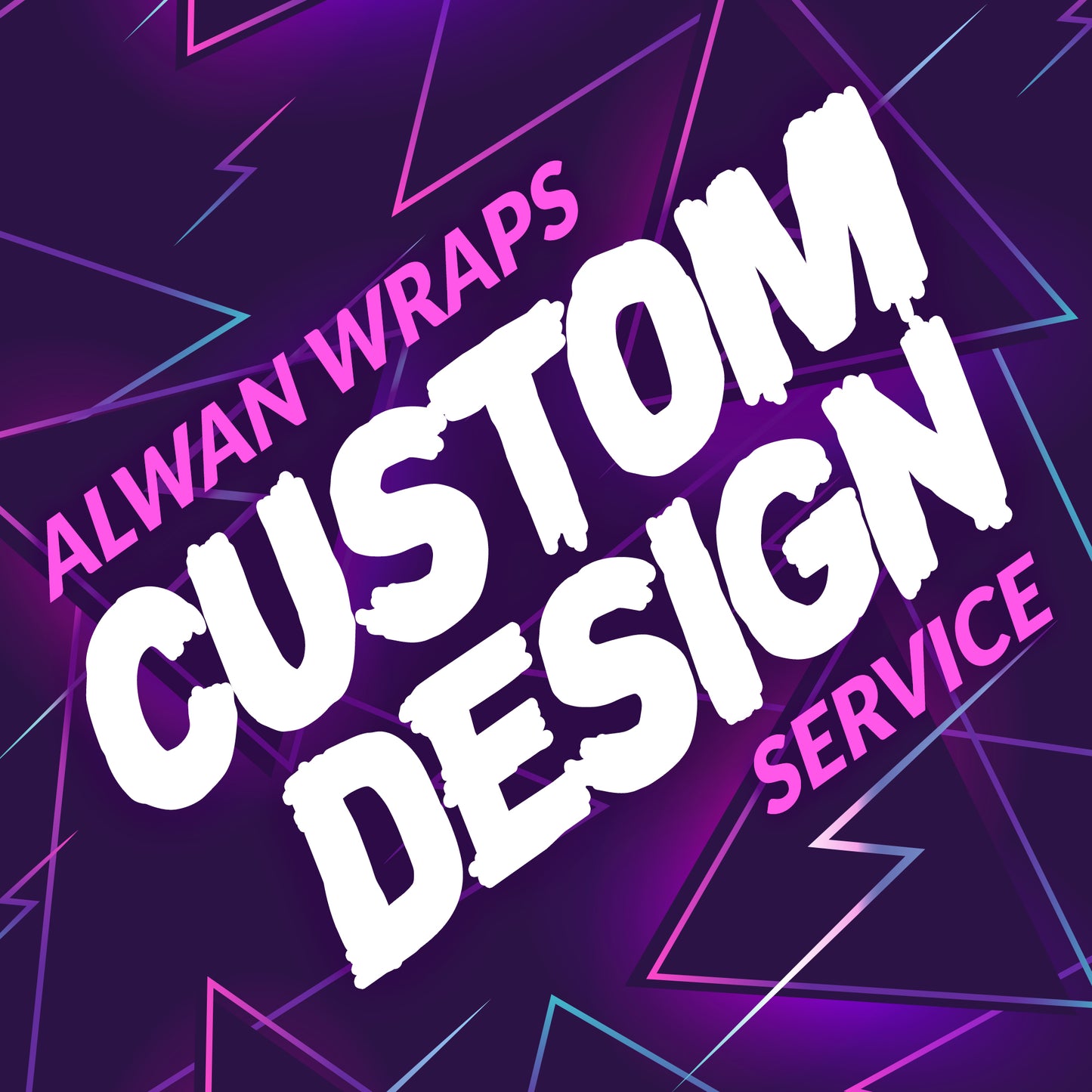 They didn't want to design my artwork
Design Request
We requested design services and were very pleased with quality, speed, and communication of Alwan Wraps.
Fast, Top quality and a great price
They say if you want something Fast, quality, and Cheap you can only pick 2.
Alwan Wraps proves that old saying wrong, Great customer service, fast shipping and a top quality print job. Don't get me started on the price. I can not believe the amount of money i saved from dealing with the local guys. It is kind of sad actually. I highly recommend them.
Zach, the creative brain behind all operation at Alwan.
Zach was able to provide me the actual set up of the layout, and he was able to bring my design to life right away. Even if you do not have a design idea in mind, be sure to get in contact with zach as he will get the brain rolling for your behalf to ensure the design is creative and tailored to the needs of your client.
Zachary Spezia This guy
So I'm not done yet but me helped me all the way to me even having to order more shape of my fairings I need a more and I'm doing a complete wrap job on my 2018 ninja 650 and I believe I'm at 6 yards to be completed the start of the job to finish I'm going to say 2 weeks all in all cheeper and faster then a paint job wrapping is for me wait to see it finished thanks to Zachary Spezia he getting me something that scrams me once agin he helped change the color back grond and leafs in up in smoke